Staff
Society of London Theatre and UK Theatre employs over 60 staff on both a full and part-time basis working out of either the Rose Street head office or the TKTS, the Official London Theatre ticket booth in Leicester Square.
Our core departments, alongside the CEO and Operations teams include Membership Services, including Legal, Employment Relations and Workforce; Audience and Commercial, including Marketing, Digital, Theatre Tokens, Ticketing and Events and Policy and Advocacy, including Government Relations and Data.
Our Executive Team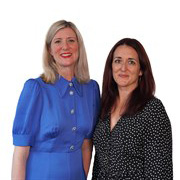 Claire Walker & Hannah Essex
Co-Chief Executives
Claire and Hannah are one of UK's most successful and high-profile job share partnerships. With over 40 years of combined experience as senior leaders in a range of business and not-for-profit organisations, they are trailblazers in the concept of co-leadership, proving it can have significant benefits in terms of innovation, influence and relationships. They are regarded as two of the most effective, credible and tenacious influencers in Westminster and were both recently recognised as two of the Top 100 Women in Westminster by House Magazine in 2022.
They joined the Society of London Theatre and UK Theatre in September 2022. This is their third role together as a partnership. They were previously Co-Executive Directors of the British Chambers of Commerce between 2018-2022 working on behalf of their members on critical issues such as Brexit, Covid and workforce. Prior to their role at the British Chambers of Commerce, they worked as Co-Communications Directors of the social enterprise Teach First.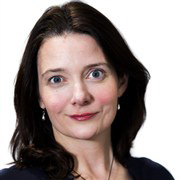 Emma De Souza
Executive Director, Audience and Commercial
Emma is an award-winning senior leader in the cultural and creative industries. Specialising in pan industry audience development initiatives and high profile events.
Collaboration and partnership are key to her role in raising the profile of theatre and reaching new audiences on behalf of the members of both the Society of London Theatre and UK Theatre.
Answerable to the Board and the Olivier Committee, she is responsible for the delivery of this years Olivier Awards. She has secured a three year renewal deal with Mastercard and engaged Anthony Van Laast to direct the show and Hannah Waddingham to host.
She programmes and produces West End Live a free weekend of musical theatre in Trafalgar Square in partnership with Westminster City Council.
Throughout her career she has been committed to making theatre more accessible. She founded Kids Week in the West End, which offers free events and tickets for children during the month of August. Over the years nearly 1.8 million families have enjoyed their first experience of theatre thanks to the scheme.
She played an instrumental role in the development of TheatreCraft – a careers event for young people looking to get into theatre. She also created the New Year Sale, formally Get into London Theatre promotion.
She currently oversees all the organisations press, marketing, events, ticketing operations and commercial partnerships.
She is developing a schools theatre day programme to encourage schools to return to the theatre and has helped secure over £3 million from the National Lottery to support the Love Your Local theatre campaign.
During the Pandemic she delivered the See it Safely and Back on Stage campaigns to encourage audiences back to the theatre.
She co-ordinated the media advocacy campaign to help secure government support for the sector and the communications campaign to help raise money for the Theatre Support Fund led by Sam Mendes.
She worked with globally renowned photographer Rankin to create Performance by Rankin a unique exhibition and book that celebrated the enormous talent and resilience of London's Theatreland as it emerged from the pandemic.
She has worked closely with the Mayor, London and Partners, Visit Britain the Royal Household, TDF and the League on a variety of different campaigns and events over the years and represented theatre on the London Tourism Recovery Board during the pandemic.
For her work with Kids Week and her fund raising efforts for Great Ormond Street, where her son was a patient she won a London Hero Award and also won a Tonic Award which recognises the role of leading women in the sector.
She completed the Clore Leadership programme and is a regular mentor for the WOW programme and an ambassador for the Inspiring Future Theatre programme.
She is on the board of the Rose Theatre Kingston and was formally on the board of the ATG Foundation.
Prior to her role at the Society of London Theatre and UK Theatre she worked in casting, exhibitions and as an assistant in a theatre agency.

Phillip Brown
Director of Membership
Phill started his career in 1989 with the Ministry of Defence and for 10 years worked in a variety of positions including UK and International security management. On leaving the MoD he re-trained and qualified in safety and risk management first working within the NHS in safety, risk and security management and as Risk Management Director for the Ambassador Theatre Group gaining invaluable risk management experience both in the UK and internationally.
Phill was the inaugural Head of Risk & Safety for SOLT and UK Theatre membership providing risk, H&S, security and technical advice. He created and nurtured a proactive approach to safety management and developed positive changes in theatre working practices within the industry.
In May 2023 he became Director of Membership. This new role is part of the Executive Committee working with and accountable to the Co-CEO's and responsible for developing and implementing SOLT and UK Theatre's membership strategy. He oversees the Membership Services Team which comprises of the Legal, Employment Relations, Risk & Safety & UK Theatre Teams.
His focus has always been on building strong professional relationships and strives to find imaginative and original ways to engage with members and partners organisations throughout the industry.
Phill is a Fellow of International Institute of Risk and Safety Management (FIIRSM), Registered Safety Practitioner (RSP) and Chartered Member of Institution of Occupational (CMIOSH).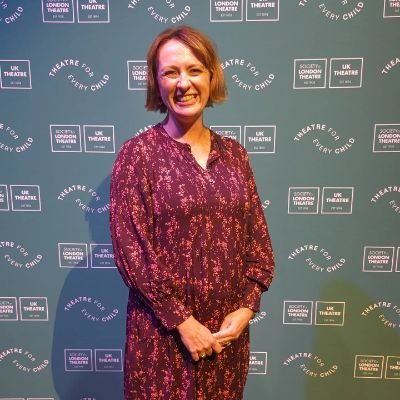 Lisa Cunningham
Director of Policy, Research and Advocacy
A strategic influencing expert, Lisa has 20 years' experience spanning strategic communications, engagement, strategy, policy and public affairs, and insight delivered across a range of settings specialising in membership organisations.
She joins from the employer's association in higher education, responsible for corporate strategy and risk, delivering complex policy and business projects in an environment of challenging industrial relations. She has led the communication and engagement function in a professional regulator, shaping and delivering influencing strategy and action significantly contributing to organisational and reputational improvement. Establishing the strategic communications functions at a health trade union and delivering multiple complex campaigns, she has a track record in delivering demonstrable success in high profile settings.
Committed to the value of voluntary action, Lisa is a governor at a local middle school.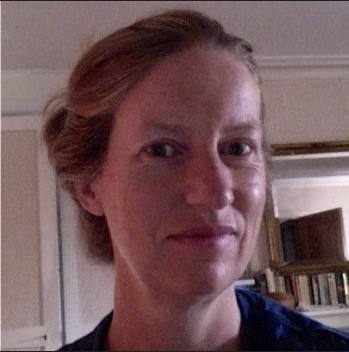 Alexis Chapman
Interim COO
Alexis is a leader and strong strategic thinker with both executive and non-executive experience and a multidisciplinary background at Board level in the not for profit sector for the past 30 years.
Alexis has focused on supporting change/transitions and the development of organisations and held finance, corporate services and fundraising director roles in a number of organisations including major international NGOs. Alexis is a qualified executive coach and works as an independent consultant on a wide range of assignments with not for profit organisations.
Alexis joined SOLT and UK Theatre in October 2023 as Interim COO and will continue to strengthen and develop the organisation as a permanent Director of Finance and Operations is appointed.